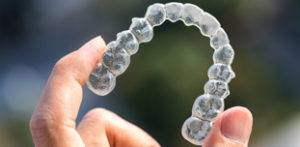 If you are interested in braces or Invisalign, or if you're considering orthodontic treatment for your children, Chicago Pediatric Dentistry and Orthodontics can help. At our office in the South Loop of Downtown Chicago, we provide orthodontic treatment for patients of all ages. Many patients considering orthodontic treatment ask us if any of these procedures will change the shape of their face. Here's a few things to keep in mind about orthodontic options and their outcome:
Orthodontic Treatment Can Change The Shape Of Your Face!
Orthodontic treatments can have a major impact on the shape of your face, and have a dramatic effect on the way you look. When your teeth and jaw shift, the rest of your facial features also move.
When your teeth and jaw are properly aligned, you won't just benefit from a straighter smile. Your face shape may also become more aesthetically appealing. That's a win-win!
How Different Orthodontic Issues Affect Your Face Shape
To understand the effects that orthodontic treatment can have on your face shape, it's important to discuss different orthodontic problems, and how each one can affect the shape of your face and your appearance.  
Underbite – An underbite occurs when your lower teeth jut out farther than your upper teeth. This may affect your facial proportions, and make your jaw seem much larger. Orthodontic treatment can "soften" your facial features by moving your jaw into the proper alignment.
Overbite – Overbites are a common orthodontic issue, caused by the upper jaw jutting out further than the lower jaw. This may cause your upper lip to appear more prominent, and cause your lower jaw to look weak and sunken. Orthodontic correction evens out the bite, creating a more harmonious and balanced look in the jaw and face.
Open bite – An "open bite" is a type of oral malocclusion where the teeth cannot properly "mesh" together and close properly. This means your mouth is always slightly "open". This usually causes your mouth to appear "stretched", and makes your upper lip or lower lip jut out slightly, which can throw off the balance of your facial features.
Crooked teeth – Crooked teeth can cause facial asymmetry, particularly if one side of your mouth has more crooked teeth compared to the other side. Braces can resolve this, and straighten your jaw, bite, and your smile.
The proper orthodontic treatment Dr. Benjamin of Chicago Pediatric Dentistry and Orthodontics can improve your smile, as well as other parts of your personal appearance.  
Come To Our Office In The Loop For An Appointment Today!
If you think that you or your child may need braces to fix a malocclusion or bite problems, please contact the team at Chicago Pediatric Dentistry and Orthodontics right away. We can treat patients of all ages. At your orthodontic consultation, one of our doctors will examine your mouth, discuss all of your treatment options, and help you choose the right path for your situation.
Take a look at some of our patient reviews now to learn more about what we do. To schedule your consultation, give us a call at (312) 766-0995, or visit our downtown office at 1136 South Delano Ct., #B202, Chicago, Illinois 60605. We'll see you soon!