As an orthodontist and pediatric dentist in South Loop, Chicago, we strive to create a FUN, UPBEAT environment where we can provide quality, comfortable dental care for Chicago area families."

Board-Certified Pediatric Dentist

Board-Certified Orthodontist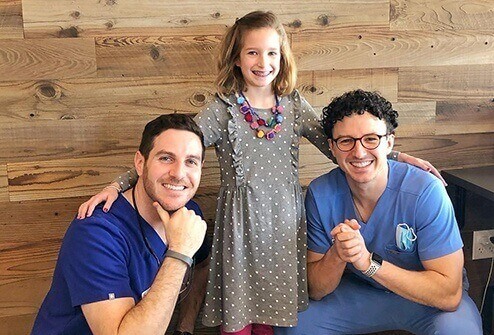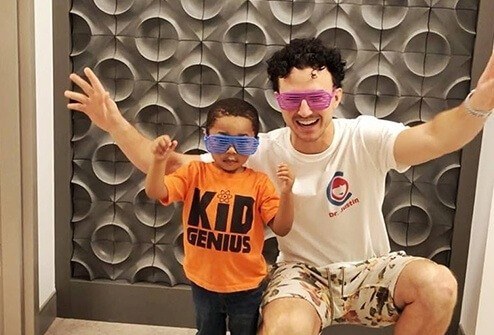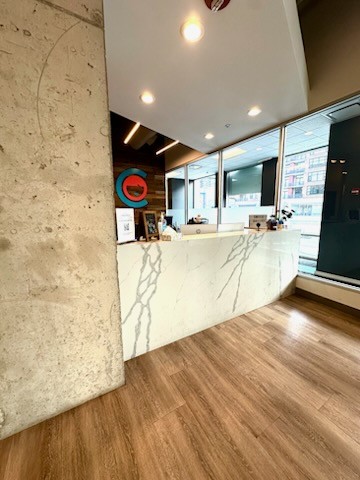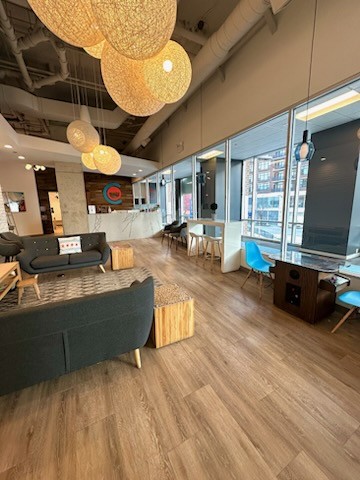 Our Vision
You and your children deserve personalized and friendly dental care that always goes the extra mile to inspire smiles. Thankfully, that approach is Dr. Dale and Dr. Justin's specialty! Just like the city of Chicago, we offer a little bit of everything for every age in one convenient location. Our goal is to provide the highest quality care in a fun and welcoming environment that values service, cleanliness, efficiency, punctuality, and professionalism to create a place where you would happily send all of your friends and family.
Who We Help Smile
Whether your adorable baby has a brand-new tooth poking through the gums or Mom is interested in finally achieving the straighter smile of her dreams, Chicago Pediatric Dentistry & Orthodontics has got your family covered. We enjoy providing a wide variety of services to children of all ages, helping their developing smiles grow and thrive. Our orthodontic services are also a great fit for adults too!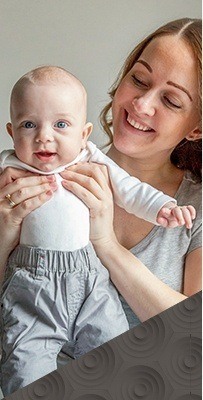 ---
Featured Treatment Options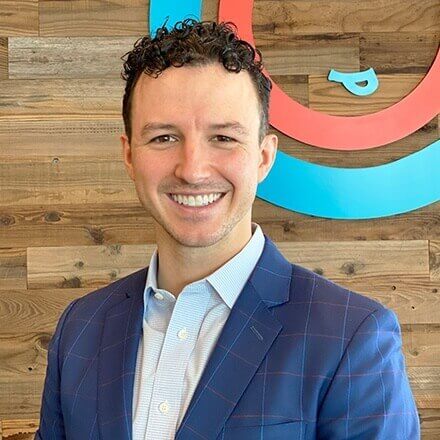 Your Pediatric Dentist
Meet Dr. Justin
Dr. Justin is a born-and-raised Chicago native, and as a Board-Certified pediatric dentist (the highest level of distinction a pediatric dentist can achieve), he has clearly proven his dedication and clinical skill regarding this important work. He has extensive experience with caring for kids of all ages, including those with special needs, and he regularly spends his free time volunteering with at-risk children throughout Chicago's neighborhoods as well. His kind and gentle nature will be sure to help your loved one feel right at home throughout each appointment!
Meet Your Pediatric Dentist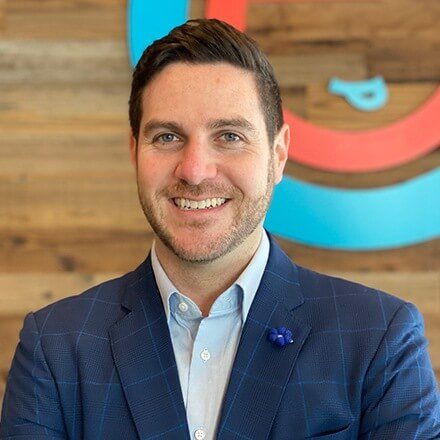 Your Orthodontist
Meet Dr. Dale
Over the course of his career, Dr. Dale has transformed thousands of smiles through quality orthodontic treatment for children and adults alike. He loves the artistic and scientific elements of this dental specialty, as well as developing close, friendly relationships with each patient and family. His warm, judgment-free attitude will be sure to help patients of all ages feel at ease in the treatment chair! Plus, his Board-Certified status means that he's also demonstrated a strong commitment to continuing education and high standards of clinical skill you can rely on.
Meet Your Orthodontist

Saw Dr. Matt for my 3 month olds lip and Tongue-Ties. My baby had dropped from the 72% in weight at birth to 15%. From six weeks to three months old, she devolved into crying constantly and then refusing to nurse!! Saw three peds, two LCs, one ENT—none could figure it out. Thank god another LC identified lip and Tongue-Ties as the underlying cause. Dr. Matt got us in within two days which is critical if baby is not able to eat. The practice is clearly extremely knowledgeable about the negative effects of ties. Their intake form very clearly connected our breastfeeding issues to the ties which showed the depth of their knowledge. Dr. Matt was also extremely knowledgeable, so much more than the peds, ENT, and LCs I had seen! Even more, Dr Matt recently had a baby who also had ties revised at a slightly older age (2 months) and so he personally knew the impact on breastfeeding and also the more difficult journey when it's fixed in older babies. He lasered both within minutes which was pain free for my baby and easy healing. I am so grateful for the knowledge and expertise in such a critical matter—babies nursing is a life or death issue. Mine is now EBF and up to the 30% in weight and doing great! So thankful to his expertise!"
Satisfied Mother, Chicago, IL

I had a fantastic experience with Dr. Benjamin getting a new retainer. The staff is super friendly and accommodating, and the office is really new and modern. I was able to get a fast apt and they finished the retainer the same day! Parking is super easy in the garage and there's free validation. Highly recommend!"
Sarah T., Chicago, IL

Dr. Justin is amazing!!! The best of the best!!! This is by far the best pediatric dental office I have been to with my daughter…"
Agnieszka L., Chicago, IL

Such a great experience today with Dr. Benjamin! His office staff was so friendly and found an appointment for me on the same day I called…"
Sarah Z., Lake Bluff, IL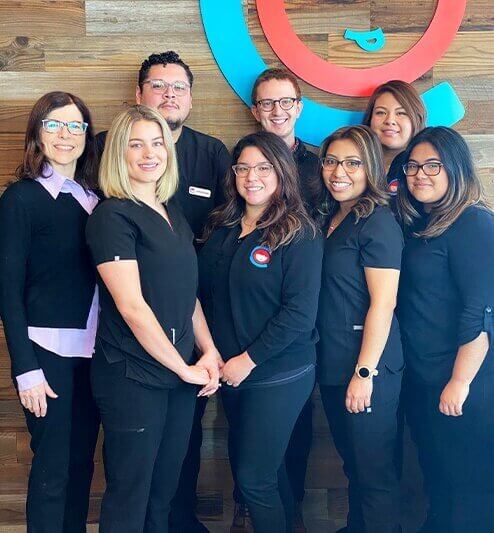 Dental Insurance & In-House Financing
Relax, We Make
Things Easy
Managing the cost of your family's care here in South Loop shouldn't have to be a stressful experience. Our knowledgeable and friendly team members will help you make any proposed treatment budget-friendly! We're in-network with most PPO dental insurances and offer affordable payment plans as well.
Explore Your Financial Options
Frequently Asked Questions
Before you contact our office and officially schedule an appointment for you or your child, you may have questions about our practice. We understand and support this desire to make an informed decision. Our team is here to answer your questions and put any fears to rest. Below are some of the most commonly asked questions we've received from patients and their families, and we hope our responses will be beneficial for you too! If you have other concerns that aren't discussed here, feel free to reach out to our team. We'll be happy to address your questions and help however we can.
How Can I Find a Dentist near Me?
If you've ever done a Google search for "dentist near me," you've seen seemingly limitless pages of dental office results. However, if you are looking for a practice in the South Loop area that specializes in children's dental care, creates a warm and welcoming environment, treats orthodontic issues, and makes the dental experience more enjoyable for everyone in the family, you don't have to look any further than Chicago Pediatric Dentistry & Orthodontics. You can trust our experts to treat the ones you love most with the utmost care.
How Can I Determine the Best Pediatric Dentist for My Family?
When it comes to your child's care, you want nothing but the best, but it can be difficult to tell whether a certain practice will be a good fit by only looking at their website. Fortunately, we have many reviews online from satisfied patients or their parents sharing the experiences they've had with us. We invite you to look at these reviews to get a sense of what you can expect when you come to us. Our pediatric dentists excel at providing a positive experience for your little one, and it shows in our reviews!
How Can I Determine the Best Orthodontist for My Family?
For something as important as aligning your teeth, you need to work with an orthodontist you trust. At Chicago Pediatric Dentistry & Orthodontics, we take pride in the quality of our work and each patient's satisfaction. From the initial consultation to the final orthodontic appointment, you can expect personalized one-on-one attention and experienced care that will leave you with a more confident smile, but you don't have to take our word for it! Check out our reviews and see for yourself!
Do All Dentists See Kids?
No. There are general dentists who will accept children as patients, but these practitioners rarely have the specialized training in order to address this age group's unique needs. A board-certified pediatric dentist, on the other hand, undergoes years of advanced clinical coursework and proves their skills and knowledge in children's dental care. In fact, as part of their certification, they receive training specifically to help patients with special needs. In addition, our pediatric dentists love working with children and know plenty of techniques to help even the most anxious child feel relaxed and at ease.
Do You Offer Same-Day Appointments?
Yes, we do! If your child experiences a dental emergency like a toothache or a knocked-out tooth, we can accommodate urgent appointments, often on the same day as your call. We will do our best to help as quickly as we can so that your child can get back to smiling and enjoying life. We also provide a lot of information for parents on our website to help you establish healthy dental habits at home with your child and potentially avoid dental emergencies in the future.
Giving Back to Our Amazing Community
We Love
Chicagoland!
Dr. Dale and Dr. Justin really enjoy being a part of this diverse, down-to-earth neighborhood, and our team is always looking for new ways to create smiles outside of the treatment chair too. In the past, we've supported Mercy Home for Boys & Girls, St. Jude's Hospital, the Evans Scholar Foundation, and other amazing organizations.
Get Involved with Us