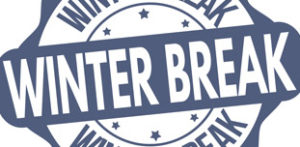 Making time to see the dentist in South Loop, Printer's Row, and other areas of Downtown Chicago is not easy. However, seeing the dentist regularly is critical for the oral health of your children. If you're looking for a convenient, easy time to visit Chicago Pediatric Dentistry and Orthodontics, we suggest bringing your child into our office during their school break! Here are a few great reasons:‍
1. It's Easier To Schedule Your Appointment – Both In The Winter And The Summer‍
Scheduling your child's dentist appointment during a holiday break in December is a great way to make things more convenient for you. You won't have to take them out of school, and you will be able to make an appointment at Chicago Pediatric Dentistry and Orthodontics during any time of the day.
But it's not just easier to get preventative oral care in the winter. If you schedule a six-month appointment in December, your child's next visit can be scheduled for late May or early June, when they're out of school for the summer. That's a win-win! ‍
2. You'll Have Time To Schedule Follow-Ups While They're Still Out Of School‍
If your child needs any follow-up work, such as an orthodontic consultation or a filling, it will be easier to make time for a follow-up appointment during their school break. Again, this makes your life more convenient, and makes it easier to see a dentist in the Loop when it's convenient for you and your children.‍
3. Prepare For The Holidays And Prevent Tooth Decay ‍
Halloween and Thanksgiving will already have come and gone if you schedule your appointment during the school break, and winter holidays are just around the corner. The candy and sweet treats that are part of holiday celebrations can take a toll on your child's teeth and cause decay or cavities.
By scheduling your appointment between major holidays, you can make sure that any potential cavities are caught early, and can be prevented with proper oral care and treatments like fluoride or dental sealants.‍
4. Maximize Your Dental Insurance Benefits‍
Dental insurance benefits run for a calendar year. If you're close to hitting your yearly deductible, you can make sure that you get the most out of your dental insurance by scheduling appointments for your whole family in December.
You'll be able to take advantage of free 6-month teeth cleanings, and make sure that you hit your annual yearly maximum for dental care.‍
Contact Us Today To Schedule An Appointment During School Break! ‍
For all of the above reasons, school breaks are popular times to visit the dentist in the West Loop. So if you're interested in visiting Chicago Pediatric Dentistry and Orthodontics, don't wait. Our school break appointments tend to fill up quickly, and we don't want you to miss your spot.
Schedule an appointment with Dr. Dale Benjamin or Dr. Justin Welke today by giving us a call at (312) 766-0995, or stop by our office in Downtown Chicago at 1136 South Delano Court, #B202, Chicago, IL 60605 to make an appointment. Want to learn more about what we do, and why you should choose us as your pediatric dental office? Take a look at our patient reviews and testimonials.